If you're a golf enthusiast, you can't get enough of this crazy game. If you are not playing, you are either watching the game, checking for updates, or reading the best golf instruction books.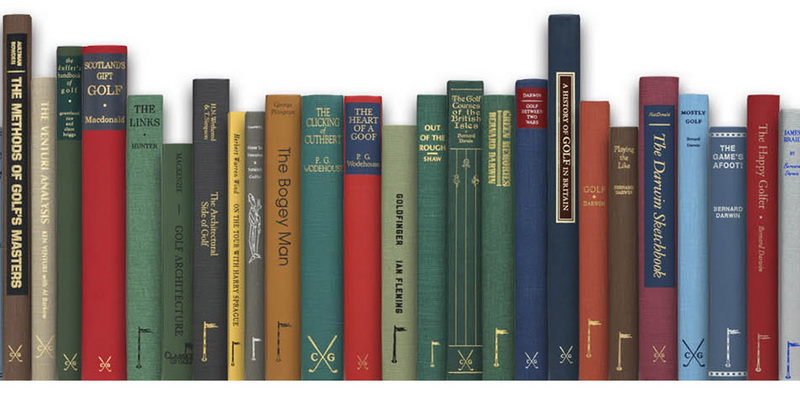 Whether you are a beginner or a seasoned golf player, you will appreciate reading a good book. Instructional books can give you insights that you will never hear from great coaches. They elegantly express the majesty of golf in prose.
Reading plays an indispensable role in dealing with golf's steep learning curve. While literally there are tons of golf instructions books out there, some have great stuff to improve your golf game for life. Some are old but remain relevant, classic, and useful up to this day. Here are the best golf instruction books if you are a serious student or habituated golfer looking to know more.
Best golf instruction books
Top ten best books
1. Golf My Way
Authored by Jack Nicklaus, Golf My Way is one of the genuinely modern instructional books where the golf's leading master explains every aspect of his game. As an 18 time major champion, Jack shares an all-inclusive explanation on how to strategize to your advantage. The book combines theory, kinesiology, and theory.
In this classic instructional book, you will learn about Jack's practice routines. Find how he managed his golf game, short game tips, creating a strong mental game, plus a lot more. The book explains how golf has changed since 1962 and how you can benefit from various mental techniques.
2. Ben Hogan's Five Lessons: The Modern Fundamentals of Golf
Ben Hogan's Five Lessons' influence in the golf instructions realm is pervasive, so it no surprise it has easily afforded 'the bible of golf' name. If you are a beginner, this could be the only instructional book you need to take your game to the next level.
Ben Hogan is one of the greatest golfers. He beliefs that any average golfer can build a repeating swing and break 80. This book is like a glass pane that displays Hogan's mind. It includes in-depth analysis and demonstration of postures, stance, grip, and two essential swing components, which add up to the five lessons. Every chapter carries fundamental and illustrations to help you understand your game. The legend puts his 'secrets' and legendary habits in black and white to help enthusiasts like you.
3. Harvey Penick's Little Red Book
Hervey Penick was a serious student who went on to become the head coach. In his book, Harvey Penick's Little Red Book, he shares helpful lessons and stories that he collected over a lifetime of golf instructions.
Despite golf being a challenging game, Harvey found a way to make it simple, and this is what exactly he does in this book. He gets directly to the point with well-grounded teachings.
As the pro head at Austin Country Club for nearly 50 years, Harvey developed the habit of recording golf tips and observations after every session in a red spiral-bound notebook. These notes are now one of the best golf instruction books loved by golfers. The book is divided into specific topics but in no particular order.
4. How I Play Golf
Although Tiger's life is a secret, it is known that he is among the best swings of all of golf. If you must learn anything golf-related, you need to learn from arguably the best. You will ultimately develop a solid golf game. In How I Play Golf, a book he wrote when his swing was at its best, he shares his swing, fitness in golf, mental tips, and much more.
If you can't get enough of golf, this book is a must-read.
5. Golf Is Not A Game of Perfect
Dr. Bob Rotella says, "the shortest distance in the game is the space between your ears." If you are a tournament golfer, Golf Is Not A Game of Perfect is a must-read. Golf is also a mental game, and this book whispers how to create a winning mindset, manage emotions, pick shots, and tolerate pressure.
The author gets deeper to explain the game using a conversational tone, easy to understand advice, and applicable insights. Without question, this book highlights the difference between a great player and a champion.
6. A Swing For Life
If you can't get enough of golf, you can't get tired of returning to A Swing For Life. In this book, Nick Faldo writes for beginners and enthusiasts alike to explain the game's fundamental, including posture, stances, grip, and tempo. Nick FaldoGolf clearly and crisply described basics to prepare you for the future.
7. The Anatomy of Greatness
Brandel Chamblee is a former professional and Golf Channel analyst. He artly puts together common swing positions used by the most outstanding players throughout history. In his book, The Anatomy of Greatness, he explains how relaxed and powerful golf swings can help golfers of all levels to improve their game.
8. How Champions Think (In Sports and in Life)
Another great golf instructional book by Dr. Bob Rotella. 'How Champions Think' relates the crazy game to succeed in life. Rotella beautifully shares the similarities he found when coaching golfers. You will learn how to commit to goals, create a positive perception and confidence to persevere when things are tough.
9. Golf Annika's Way
Annika is a famous professional golfer for her most wins. In her book, she shares personal stories about how she controlled her shyness and gained confidence over the course to emerge as one of the best golfers in history.
10. Extraordinary Putting (Transforming the Whole Game)
Putting depends immensely on your confidence and attitude. While many golfers make it sound like such a hard trick, it doesn't take rocket science to hit a ball into a hole. In Extraordinary Putting, Fred Shoemaker and Jo Hardy jointly help you reason better and move away from complicating the game.
Conclusion
There is no shortage of great golf instruction books to keep you educated. Whether you want to become a mental wizard, short game grandmaster, or elevate your swing, grab a few books from the above list of the best golf instruction book.