Explore the world's best golf destinations, from the historic courses of St. Andrews, Scotland, to the sun-soaked fairways of Cabo San Lucas, Mexico.
These destinations offer exceptional golf experiences amidst breathtaking natural beauty and rich cultural charm.
To make your golf trip seamless and memorable, we've included essential planning tips, whether you're a seasoned golf traveller or planning your first golf getaway.
So, grab your clubs, and let's embark on an unforgettable journey to the best golf destinations.
Best Golf Trip Destinations
Look at some of the world's most beautiful and challenging golf courses:
St. Andrews, Scotland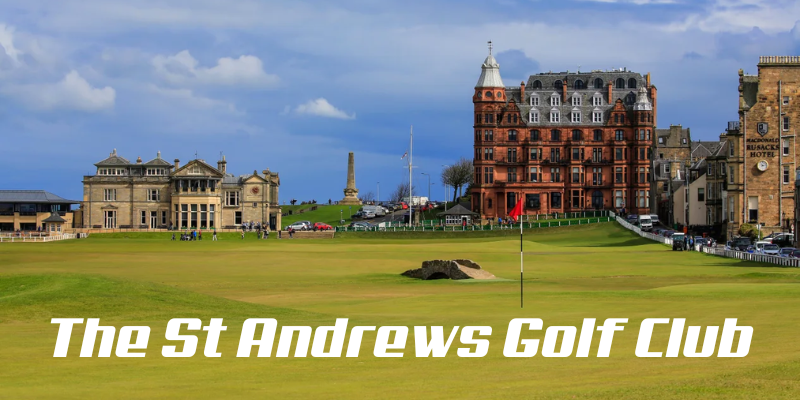 St. Andrews in Scotland is the holy grail of golf destinations, boasting a rich history dating back to the 15th century. It's famously known as the birthplace of golf, and the Old Course is an iconic pilgrimage for golf enthusiasts worldwide.
The town itself exudes a charming, old-world feel, and the Links Trust manages a variety of courses, including the New Course and the Jubilee Course, offering a range of golfing experiences amidst stunning coastal scenery.
Augusta, Georgia, USA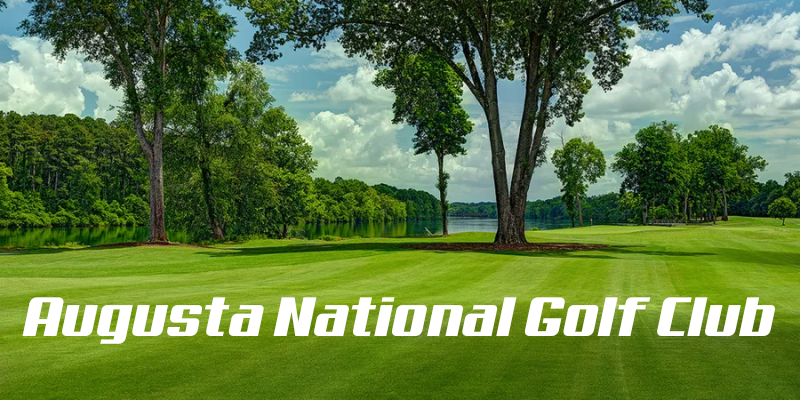 Augusta, Georgia, is synonymous with The Masters, one of golf's most prestigious tournaments held at Augusta National Golf Club.
This revered course, designed by Bobby Jones and Alister MacKenzie, features beautifully manicured fairways and iconic holes like "Amen Corner."
Visiting during the tournament week is a dream come true for many golf fans, but even outside of that, Augusta's historical charm and Southern hospitality make it one of the best golf trip destinations.
Pebble Beach, California, USA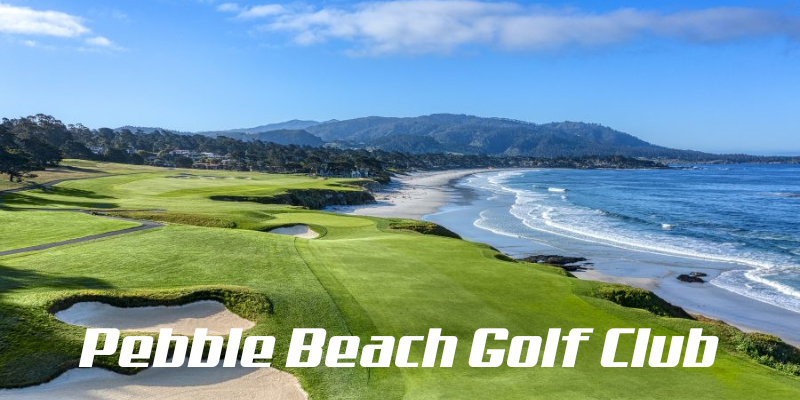 Pebble Beach is often regarded as one of the best golf destinations in the world, a golfer's paradise situated along the rugged coastline of California's Monterey Peninsula.
Pebble Beach Golf Links is the crown jewel, offering breathtaking views of the Pacific Ocean and world-class golf. It has hosted numerous U.S. Opens and is known for its small, undulating greens.
Nearby, Spyglass Hill and Spanish Bay complete the "Pebble Beach Resorts" trio, providing an unforgettable golf experience amidst stunning natural beauty.
Ballybunion, Ireland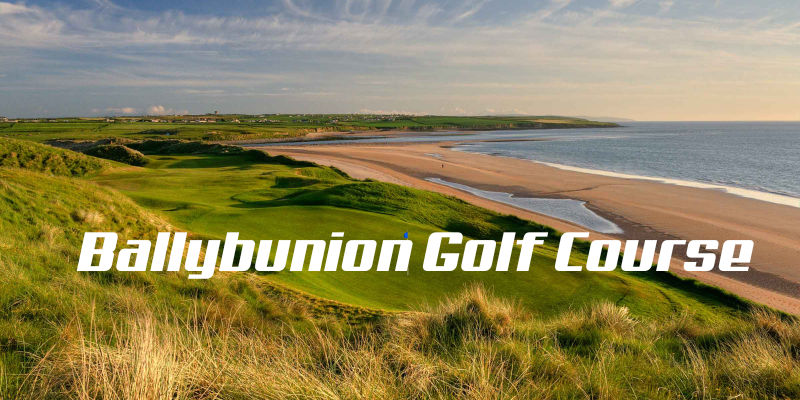 Ballybunion, located on the southwest coast of Ireland, is a hidden gem for golf enthusiasts. Its Old Course is a formidable links layout with towering dunes, unpredictable winds, and challenging bunkers.
The experience here is authentic, with the course meandering through dunes and along the Atlantic coast, providing stunning views and a true Irish golfing experience.
Pinehurst, North Carolina, USA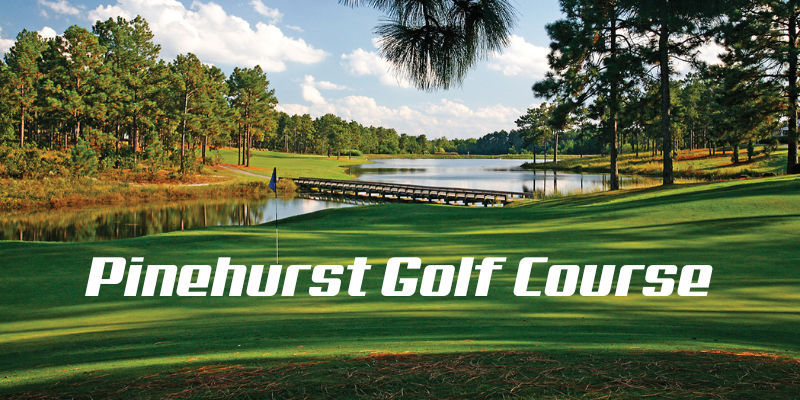 Pinehurst is synonymous with classic American golf, making it one of the best golf trip locations. Pinehurst, designed by Donald Ross, is famous for its sandy waste areas and crowned greens.
The Pinehurst Resort offers several courses, each with its unique character. Besides golf, the charming Pinehurst village offers a quaint, Southern atmosphere, making it a delightful destination for golfers and their families.
Cape Kidnappers, New Zealand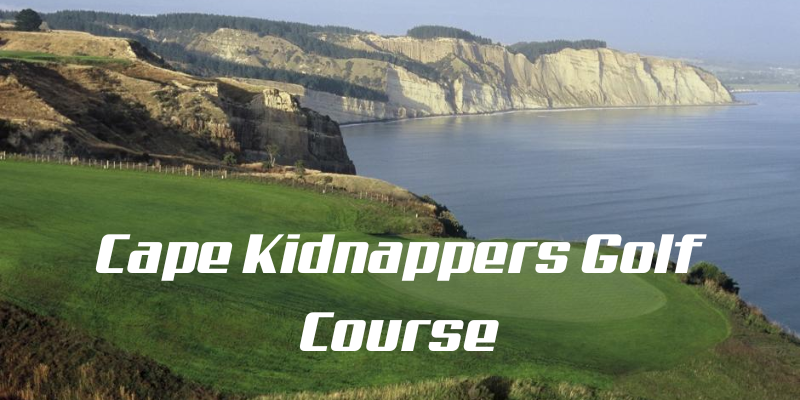 Cape Kidnappers, located in Hawke's Bay on New Zealand's North Island, offers a unique golf experience. The clifftop course provides awe-inspiring views of the Pacific Ocean, dramatic cliffs, and native wildlife.
Designed by Tom Doak, it's an adventure through rugged terrain with each hole offering a different challenge and visual treat.
Sun City, South Africa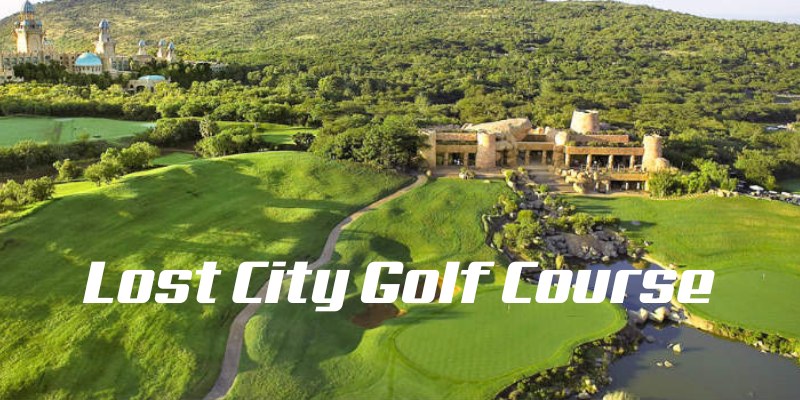 Sun City combines golf with a touch of safari adventure. The Gary Player Country Club is home to the Nedbank Golf Challenge and offers a challenging layout with the famous "Paradise Island" green.
The resort's setting in the African bushveld allows for wildlife encounters between rounds, making it a distinctive golf destination.
Barnbougle, Tasmania, Australia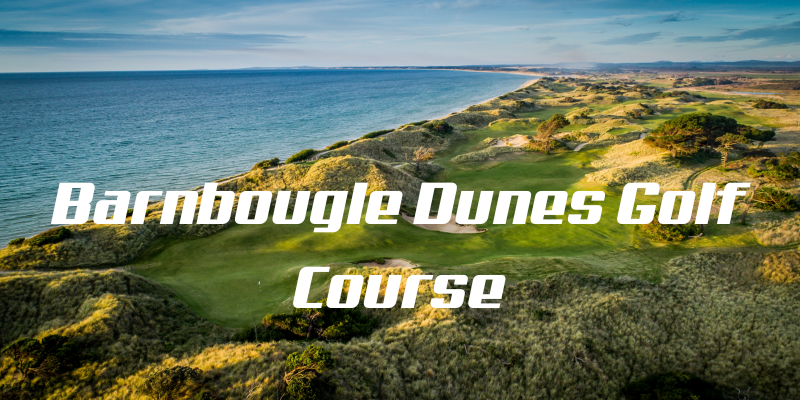 Barnbougle, on the northern coast of Tasmania, offers a golf experience like no other. The Dunes and Lost Farm courses provide a true links experience with rolling dunes, wild grasses, and ocean views.
The remote location adds to its allure, making it a destination worth the journey.
Cabo San Lucas, Mexico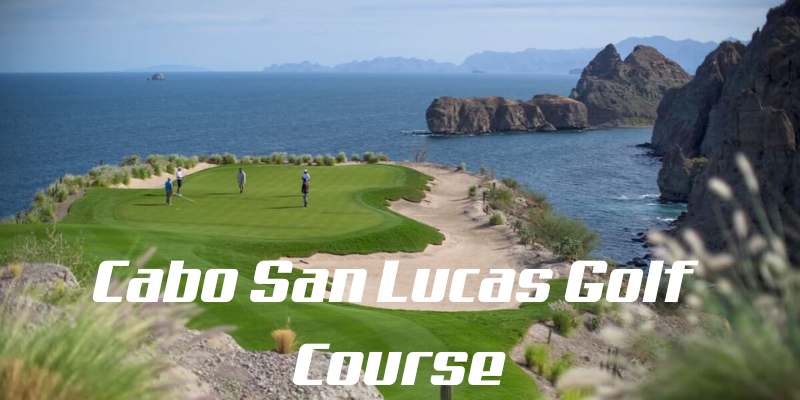 Cabo San Lucas on the Baja Peninsula is one of the top golf trip ideas, known for its desert-meets-ocean courses.
Cabo del Sol and Quivira Golf Club stand out with their dramatic landscapes, offering golfers stunning views of the Sea of Cortez.
The combination of challenging golf and beautiful coastal scenery makes Cabo a fantastic destination for golfers and sun-seekers alike.
Myrtle Beach, South Carolina, USA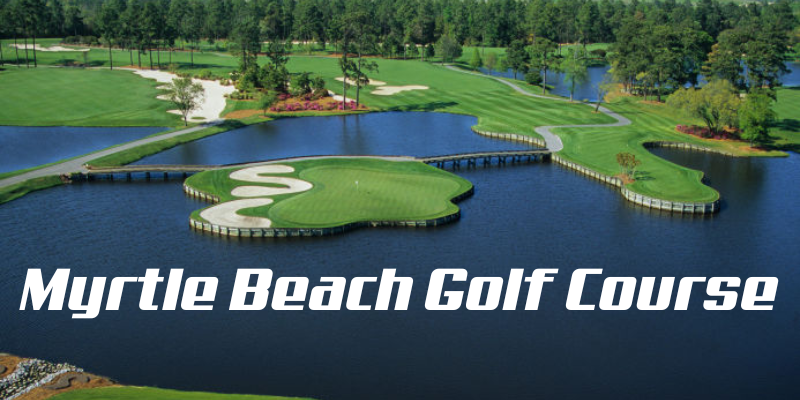 Myrtle Beach, often referred to as the "Golf Capital of the World," boasts over 100 golf courses. This diverse range of courses caters to golfers of all levels, offering a variety of challenges and settings, from traditional parkland courses to links-style layouts.
Myrtle Beach is a golfer's playground with plenty of choices, making it a fantastic destination for golf enthusiasts looking for variety and value.
🏌️‍♂️ What are some of the best golf bachelor party destinations?

Popular golf bachelor party destinations include Las Vegas, Myrtle Beach, and Scottsdale.
🏌️‍♂️ Where can I find the best winter golf destinations?

Some of the top winter golf destinations are Palm Springs, Florida's Gulf Coast, and Hawaii, where you can enjoy warm weather and excellent golf courses during the winter months.
🏌️‍♂️ Where is the golf capital of the world?

Myrtle Beach, South Carolina has earned the nickname "Golf Capital of the World" and is home to over 80 award-winning golf courses set along more than 60 miles of Carolina coastline.
🏌️‍♂️ Where is the most expensive place to golf?

Shadow Creek tops the list for the most expensive golf course in the world.
🏌️‍♂️ Where is the cheapest place for a golf holiday?

Portugal, Spain, Turkey, England, Scotland, Ireland.
🏌️‍♂️ What are the best golf trips for guys?

Destinations like Scottsdale, Las Vegas, and Myrtle Beach are ideal for best buddies golf trips.
🏌️‍♂️ How does meditation benefit golf performance?

Relaxation is key to performing well in golf. Golf meditation and mindfulness can be powerful tools to help you achieve a calm and focused state of mind on the course.
🏌️‍♂️ What is the most expensive course ever built?

Trump National Golf Club located on the tip of the Palos Verdes Peninsula.
Tips for Planning Your Golf Trip
Planning a golf trip can be an exciting endeavour, but it requires careful consideration to ensure your golfing getaway is as enjoyable as possible.
Whether you're a seasoned golf traveller or embarking on your first golf adventure, these tips will help you plan and execute a memorable golf vacation.
1. Set a Realistic Budget: Determine how much you're willing to spend on your golf trip, including expenses like greens fees, accommodations, dining, and travel. Establishing a budget upfront will help you make informed decisions and avoid overspending.
2. Choose the Right Destination: Research golf destinations that align with your preferences, whether it's renowned courses, scenic landscapes, or a particular climate.
Consider travel distance, accessibility, and the destination's overall golfing experience.
3. Book Tee Times in Advance: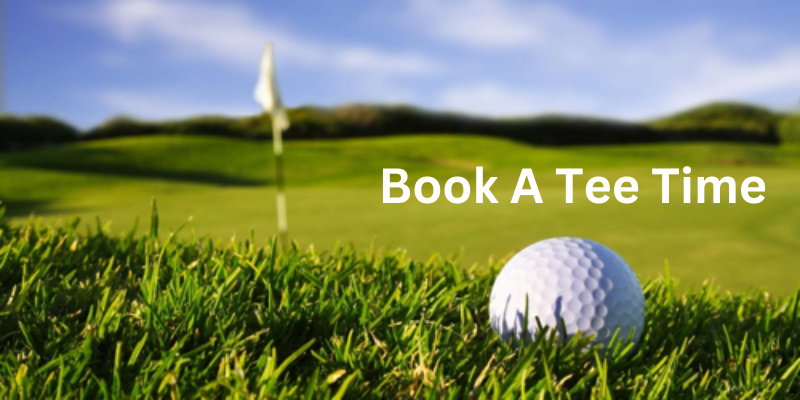 Popular golf courses often have high demand, so it's advisable to book tee times well in advance. This ensures you can play the courses you desire at your preferred times.
4. Research Accommodations: Find lodging options that suit your needs and budget. Many golf resorts offer stay-and-play packages that include accommodations and golf rounds, providing convenience and potential cost savings.
5. Pack Accordingly: Check the weather forecast for your destination and pack suitable golf attire. Don't forget to bring essential golf gear, including clubs, balls, tees, and a reliable golf bag.
6. Plan Non-Golf Activities: While golf may be the primary focus of your trip, it's essential to have options for downtime or for non-golfing companions. Explore local attractions, restaurants, and cultural experiences to enhance your vacation.
7. Travel Insurance: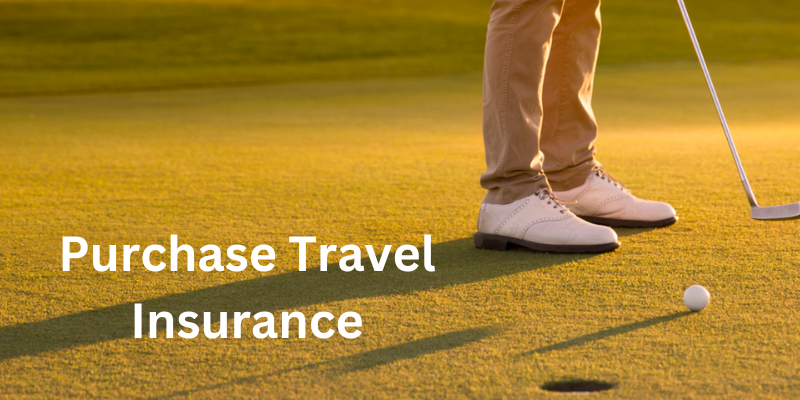 Consider purchasing travel insurance to protect your investment in case of unforeseen circumstances, such as trip cancellations or medical emergencies.
For insights into common golf injuries and how to handle them, take a look at our informative article about Common Injuries In Golf
8. Stay Informed About Golf Etiquette: Familiarize yourself with the specific golf etiquette rules and any cultural norms related to golfing in the region you're visiting. Respect for the course and fellow golfers is universal.
9. Transportation: Decide on the most convenient mode of transportation, whether it's flying, driving, or a combination of both. Ensure you have transportation arrangements from your accommodations to the golf courses.
10. Relax and Enjoy: Remember that your golf trip is an opportunity to unwind and enjoy your favourite sport. Embrace the experience, savour the moments on the course, and create lasting memories with friends and fellow golfers.
Conclusion
In conclusion, these are some of the world's best golf destinations, each offering a unique blend of golfing excellence, natural beauty, and cultural charm.
Whether you're teeing off at the historic St. Andrews in Scotland or enjoying the sun-soaked fairways of Cabo San Lucas in Mexico, these golf getaways promise unforgettable experiences.
So, grab your clubs, plan wisely, and embark on your journey to the best golf destinations for an extraordinary golf vacation.