Are you an average golfer looking for ways to improve your game? The best golf balls for average golfer are the place to start. And that's why picking the right ball for your game is very important. You can read here how to choose the best golf balls for distance.
How to choose the golf ball?
It is no secret; golf is an expensive game! Unfortunately, many golfers choose the cheapest golf balls. These cheap options are great and inexpensive for learning but cannot help a mid-handicap golfer advance their performance and value. However, this does not mean the best golf balls for an average golfer are overly expensive. Most of them are reasonably priced.
As an average golfer, you need golf balls that perfectly cater to your style of play, allowing you to hit your next shot incredibly and shank the next into the woods. You don't need premium balls with amplified sidespin like those of professionals and advanced golfers. With that said, here are some of the best golf balls you may consider buying.
TOP 10 best golf balls for average golfer
1. Srixon Soft Feel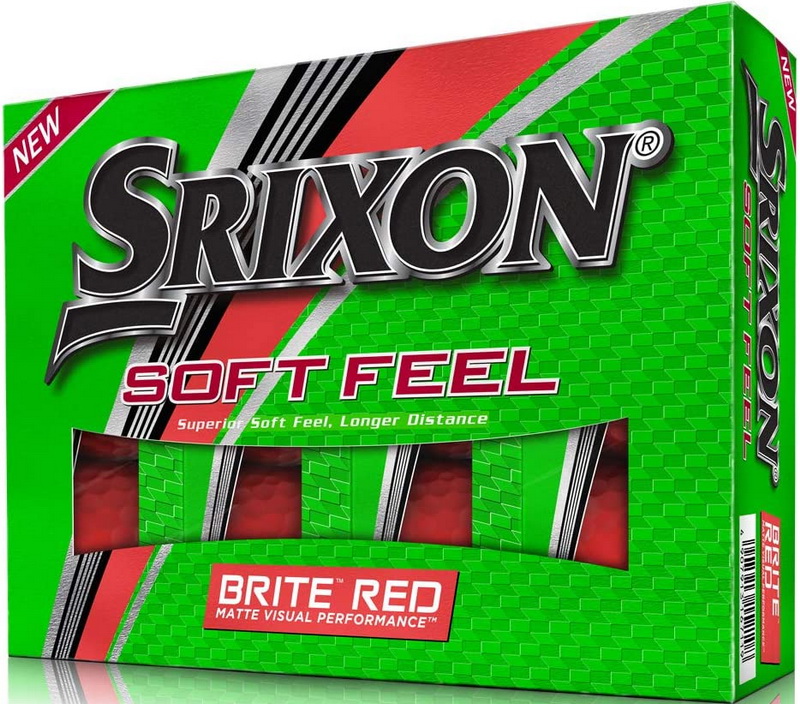 Srixon Soft Feel is the most popular golf ball for average mid-handicap golfers. These balls have a lower compression core to provide an amazing feel, control, and distance from the tee.
If you're on the hunt for a medium spin around the greens, you will have an opportunity to enjoy that. Sixon has reduced cover thickness and increased the softness, which has dramatically enhanced spin around greens delivered by these balls. It is noteworthy that the ball is designed with a 338-speed dimple pattern to help average golfers achieve accurate shots as they hit through the wind.
Interestingly, Srixon Soft Feel is reasonably priced.
2. Titleist Tour Soft Golf Balls
Titleist is probably the most famous golf manufacturer. They make lots of golf balls that suit most golf swings and swing speeds.
Ranking among the best golf balls for an average golfer, the Titleist Tour Soft promises a soft feel, better spin, and longer drives to every mid-handicap player.
The company made Titleist Tour soft using a big core and thin outer cover, which greatly contributes to the amazingly soft feel. It is a 2-piece golf ball with a compression of 65 that delivers a better spin rate. Generally, it is a great golf ball.
3. Callaway Supersoft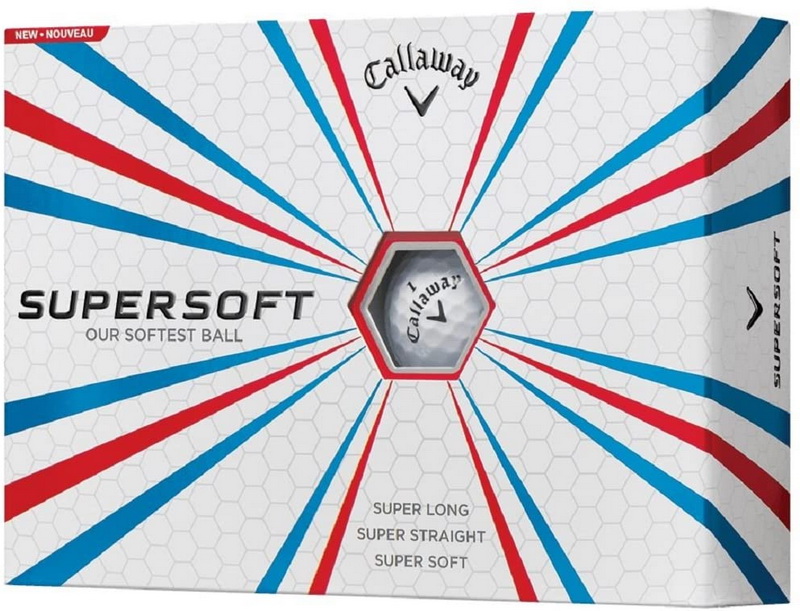 This two-piece golf ball has an incredibly soft Trionomer cover that promises an amazingly soft feel and high spin when chipping and putting. Besides, the Callaway Supersoft has a low compression to carry long distances with longer rollouts off the tee.
These Callaway golf balls feature a low drag HEX Aerodynamic dimple design, which reduces drag while increasing launch and lift. They come in various colours, allowing you to choose. The Callaway Supersoft golf balls have trigonometry cover formulation that enhances greenside control.
4. TaylorMade Noodle Golf Balls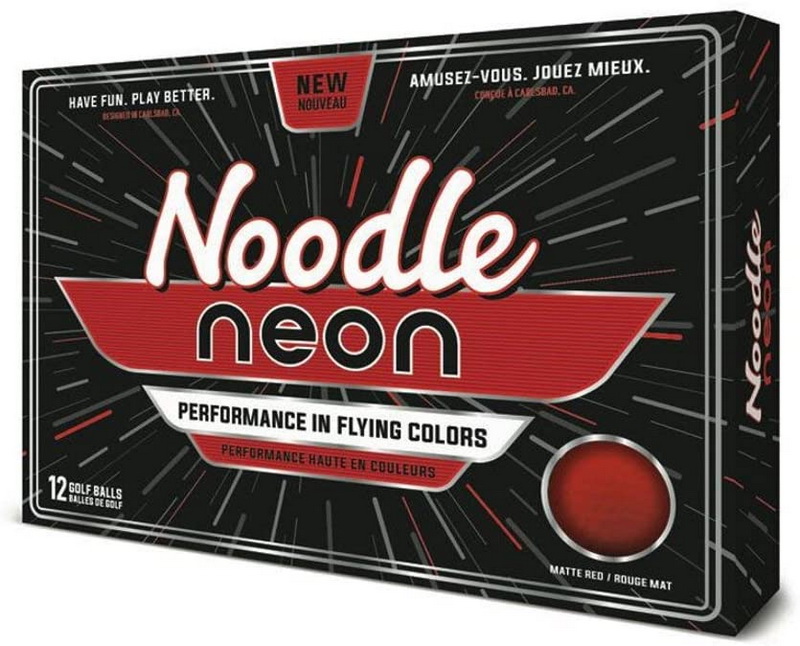 When it comes to ball speed and overall performance, TaylorMade Noodle golf balls are the class leader. Although the interior construction is not the best, the urethane outer cover creates a difference in the spin. The urethane outer cover also gives TaylorMade Noodle golf balls a grippy feel.
Despite being made longer and softer, the balls have a significant bottom line. TaylorMade Noodle golf balls are smooth to compress and don't feel so good around greens.
5. Titleist Pro V1 golf balls
Every seasoned golfer knows the importance of consistency and how it can bring success. The Pro V1 is a premium option that promises all average golfers a better spin, control, and extra softness.
The company designed Pro V1 to return less spin, which gives the ball a greater speed when hit, helping it travel further. Besides, it has a thin casing made from highly responsive ionomeric material for better speeds.
If you are seriously looking for a soft feel, extraordinary distances, consistent flight, and high trajectory, then this is the right ball for you.
6. Bridgestone Golf E12 soft golf balls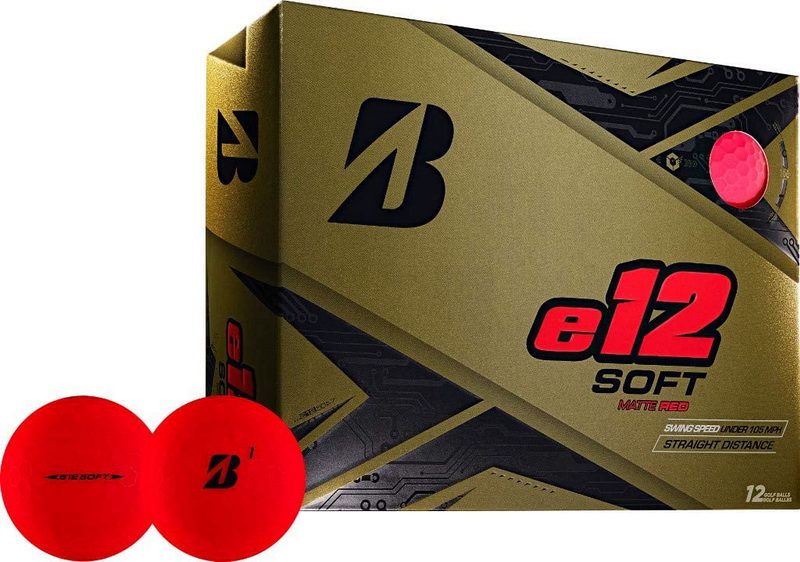 Bridgestone does everything to ensure you get a ball that works for your game, so it is no surprise the E12 ranks among the best golf balls for an average golfer. The Bridgestone E12 is a 3-piece golf ball designed for swing speeds below 105 mph, perfect for most average golfers.
These soft golf balls have a Surlyn cover, a compression rating of 50 that promises, and a high-performance polymer mantle for the higher initial velocity. These properties mate to elevate the overall performance. The softer core gives an extra soft feel and less spin for longer flights.
7. Wilson Staff Fifty Elite golf ball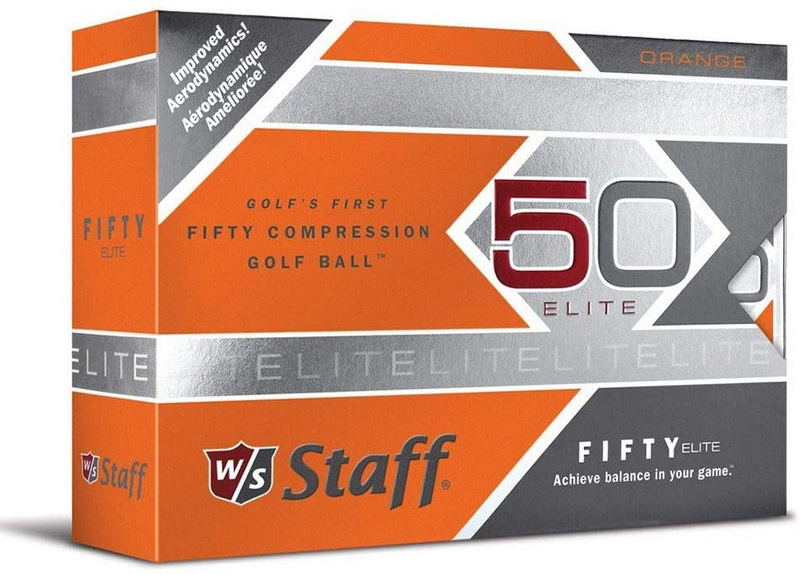 If you have moderate swing speed, these golf balls might be your favourite. The Wilson Staff Fifty Elite 2-piece golf ball has a compression rating of 50 and delivers better spin ideal for average players. The rubber core makes the balls softer, which greatly balances between long-distance and soft feel. That gives ultimate control over the ball.
The outer cover is made from 302 PhD aerodynamics with a unique flat bottom for more accurate and longer shots. With these balls, you will enjoy longer stable flights, thanks to the shallow dimples that enable the ball to fly through the air.
8. Srixon Q-star golf balls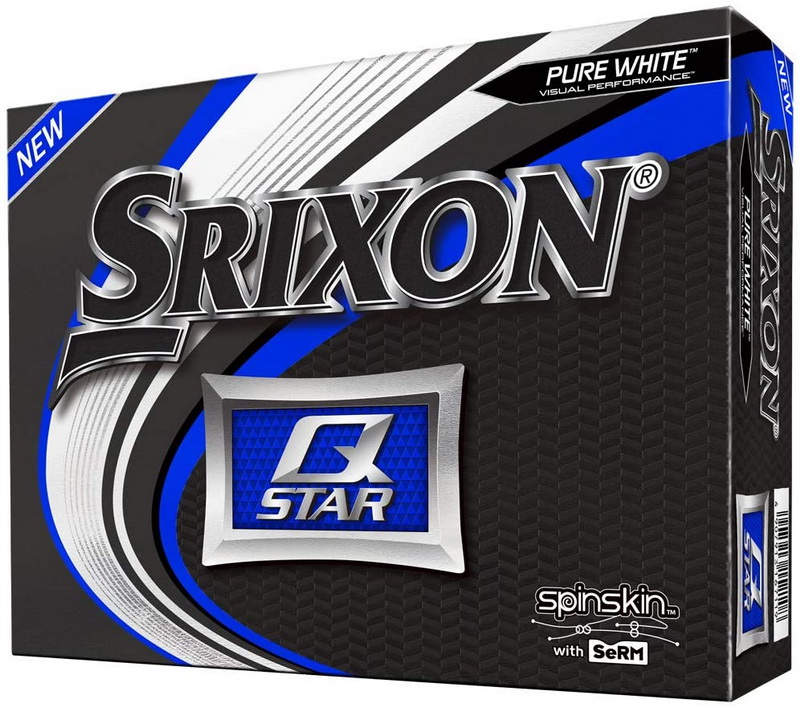 Another great option from Srixon is their Q-star 3-piece golf ball. The high spin golf balls are one of the best golf balls for average golfers out there. They have a compression rating of 75 will ultimately provide a better spin on longer shots by producing significantly long and straight drives.
It has an energetic gradient growth core under a urethane outer cover featuring a 324-speed dimple pattern. The pattern lowers drag; therefore, enhancing ball flight, extraordinary distance, and control.
9. Snell MTB Black
Although Snell is not one of the famous manufacturers, they make some of the best golf balls for average golfers. Indeed, their golf balls are comparable to those from top-notch manufacturers.
Snell MTB Black is a 3-piece golf ball with a compression rating of 80, making it one of the balls with the highest compression rating for average mid-handicap golfers. It can produce low spin for long distances, making it a perfect choice for average golfers. With refined aerodynamics, you will enjoy low lift and drag for improved control.
10. Wilson Ultra 500 Distance Personalized Golf Balls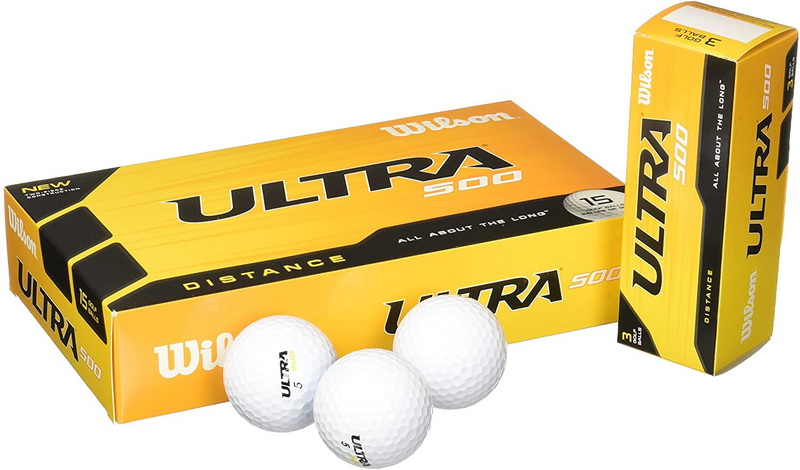 If your concern is gaining more distance, this might be the right ball for you. No matter the angle you choose to view your balls from, it points in one direction. Although their feel and spin around the green is not the best, they are suitable for average golfers looking for purely extra distance.You can get not only regular balls. Personalized Wilson Ultra golf balls is here.
Conclusion
Although choosing the best golf balls for an average golfer can be daunting, it doesn't need to be hard. Before buying, it is good to evaluate your game and determine which properties will benefit your game most. After knowing what you want, you can pick your favourite ball and take your game to the next level.