Unlike their male counterparts, female golfers tend to generate a slower swing speed. Because of that, when playing with an ordinary golf ball, it can be difficult for ladies to achieve the desired height and distance. The best golf balls for women should be tailored to meet these requirements and not just feature fancy and stylish colours only. If you're a novice golfer, read on: which balls are best for beginners.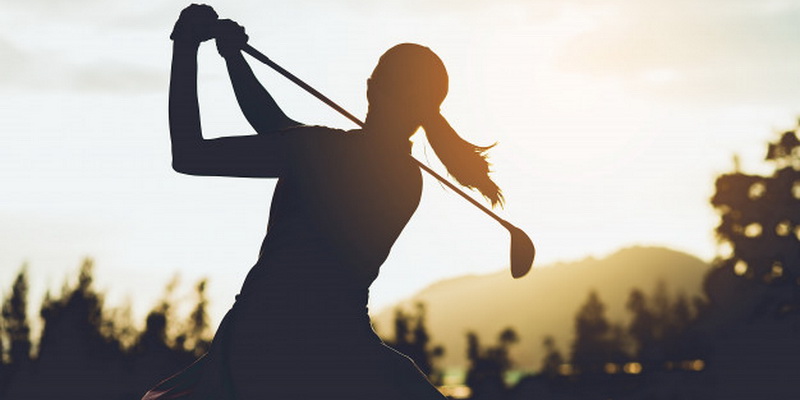 Factors such as low compression and backspin are key when identifying the best women's golf balls. We will cover all that and much more in our women golf balls' buyer's guide. For now, let's look at the top 10 golf balls for women.
Best golf balls for women TOP 10
1. Bridgestone 2019 Lady Golf Balls
Ever since these golf balls hit the market, they have been the number one choice for most lady golfers. When being manufactured, the Bridgestone brand understood that women golf differently. And that's why they included the following features;
High dimple counts to give your hits more distance and height;
Less spins to enhance the accuracy of the balls;
Low compression and softer feel;
Bridgestone 2019 women golf balls come in white or pink (making them not easy to lose).
Other than offering you a greater ball flight and firmness, these lady golf balls are very soft and budget-friendly.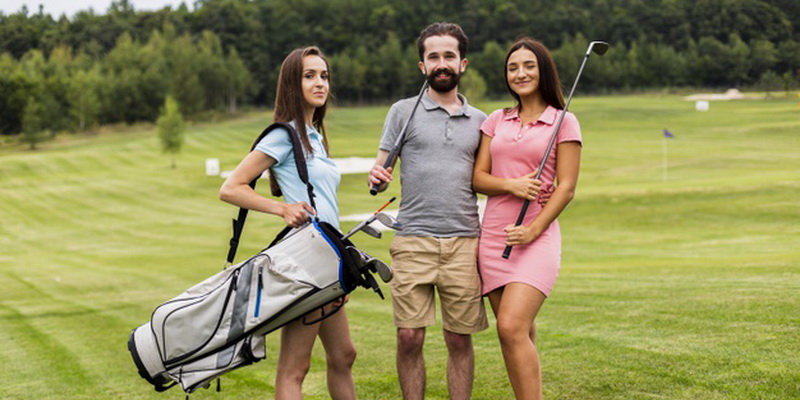 2. Callaway Golf Solaire Balls for Women
These balls are popular for their extremely soft feel. With this feature, you are guaranteed of improved performance in the field. It's also worth mentioning that Callaway integrates HEX design to their women golf balls to increase aerodynamic flight. Do you often struggle with reaching your target? Well, with these golf balls that have lower air resistance, that won't be a problem anymore.
3. Srixon Soft Feel Lady Golf Balls
If you are the kind of golfer that prefers to stick with experienced and reputable brands when buying golfing equipment, then you need to check out these women's golf balls from Srixon. From this popular brand, you will get softer golf balls that gain distance with every shot made. They also feature a Core Construction to help evenly transfer energy throughout the ball, allowing it to reach greater height and distance.
4. Volvik Crystal Women's Golf Balls
Volvik is all about adding taste to your gameplay. Their balls look unique and are available in several bright colours. And as if that's not enough, these balls have the softest impact on hitting. Featuring a surlyn zirconium outer cover that gives the balls a softer feel, you will get a feel of rebound with every hit. That amplifies your hits. Also, due to their colour variations, you can enjoy better visibility when on the field.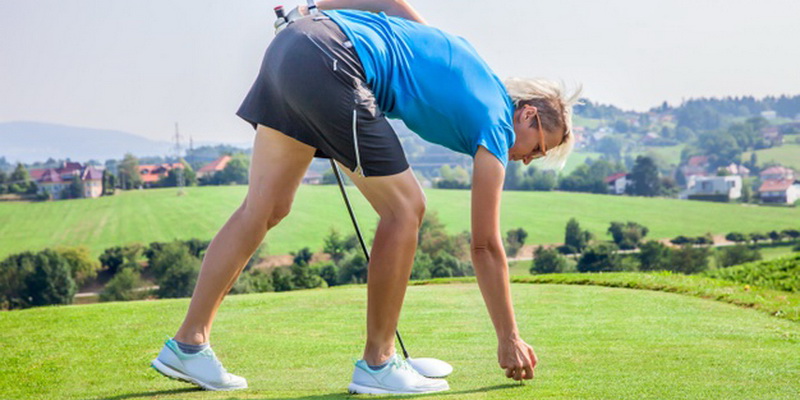 5. Chromax Metallic I Golf Balls for Women
Because this review discusses the best golf balls for women, we had to scour the market for golf balls with unique features that particularly appeal to women. One of the golf balls for women that blew our minds was the Chromax. It's metallic, and you will be surprised by the high dimple counts it has.
For ladies that love to play early in the morning or late in the evening when the lighting isn't sufficient, Chromax has a mirror-like coating that makes them highly visible. That aside, these balls are quite durable and look quite fancy.
6. Wilson Ladies Tour Velocity Golf Balls
Designed with an energetic inner core to make the ball gain speed on its own, no matter how slow your swing speed is, these golf balls have got you covered. Accompanied by a unique dimple pattern, Wilson Ladies golf balls will ensure you reach your target by minimizing air resistance. These balls have a softer feel and offer incredibly long distances. It's quite budget-friendly and offers a great spin. However, you should know that this ball is designed for beginner women golfers.
7. Wilson Staff Fifty Elite
Are you on the hunt for golf balls that will provide you with a softer feel, greater distance, and durability? Well, your search should come to a halt at Wilson Staff. These balls boast of two-piece construction with a softer feel. With the Wilson Staff golf balls, you will get surprisingly long distances thanks to its energetic rubber core.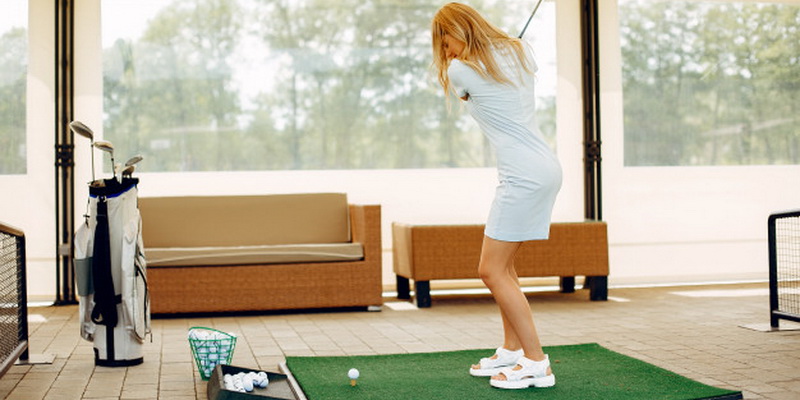 8. Titleist Velocity
A feature that stands out about the Titleist golf balls is how it moves very well in greens despite having a low compression rate. For such a fairly priced golf ball, it's amazing how efficient it is to use on the field. Titleist Velocity Golf Balls can reach higher altitudes whilst sustaining trajectory. With an assortment of 328 dimples, these are golf balls all women should be using.
9. Callaway Supersoft
Out of all the golf balls listed in this review, these have the lowest compression rate. So, if your swing speed has been heavily letting you down in the past, give these bad boys a try. with such a low compression rate, you can hit further and higher. Other than being exceptionally soft, Callaway golf balls have a trionometer shell that makes them ideal for wedge hits.
10. Wilson Staff Zip
Ranked as one of the best balls for beginners, any lady interested in learning how to play golf can benefit significantly from Wilson Staff Zip. Also, if you have problems with control, these balls will help you gain more control over your shots. They also have a Panhead dimple design that minimizes drag when the ball is in the air.
There are hundreds of golf brands out there that will claim to have the ideal golf balls for women. However, most of them just paint their balls with fancy colours and send them to the market. All the above golf balls are specifically designed to help ladies get the most out of their golfing experience. Still, finding it hard to make a choice? Here is a women's golf balls buyer's guide to help you out.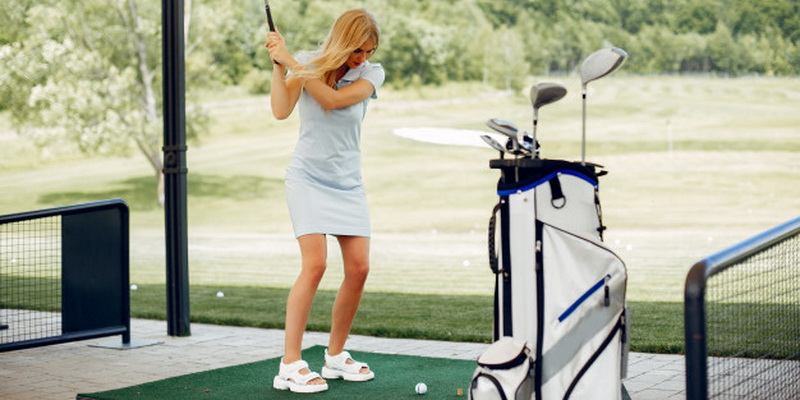 How to Choose the Best Golf Balls for Women
As you ponder on which golf balls you should choose, here are important factors women golfers should have in mind;
Feel of the ball – When golfing, the moment you hit the ball, you should get a good feel. It is crucial to buy balls that ensure you get this feeling.
Improved control – A good golf ball should give you more control. That is important when it comes to landing the ball in the right area.
Swing speed – Though most ladies may not want to admit this, but in general, women have a slower swing speed of 60-70 mph. Because of this, it is important that you get your hands on golf balls that can assist you in gaining more leverage.
Ball construction – Most women's golf balls feature the construction of two-piece balls. Their advantage is that they are easier to hit and go for longer distances.
Aerodynamics – Because of a low swing speed, the ideal golf ball for a woman should have low air resistance to allow them to reach greater heights.
Compression rate – A golf ball with a compression rate of 45 to 70 will be a lot softer for you. As a result, it will need lesser force to gain distance.
Dimple – Though not a significant factor for men, women have to opt for golf balls with high trajectory dimples. This feature is responsible for hitting better shots even with slower swings.
Spin – The advantage of low spin balls is that they give women golfers more control over their shots.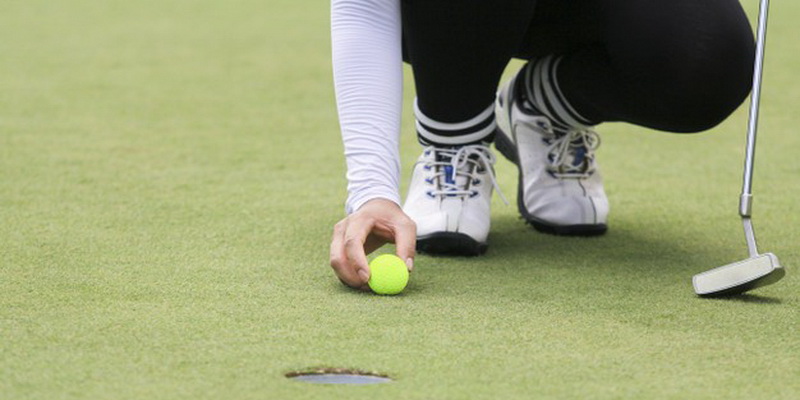 The Bottom Line
Having understood the key factors women golfers should look for in golf balls, in the above review of the 10 best golf balls for women, you should find one that will better your experience and gameplay on the golf course. Don't forget to also pick a colour that blends with your style and personality.